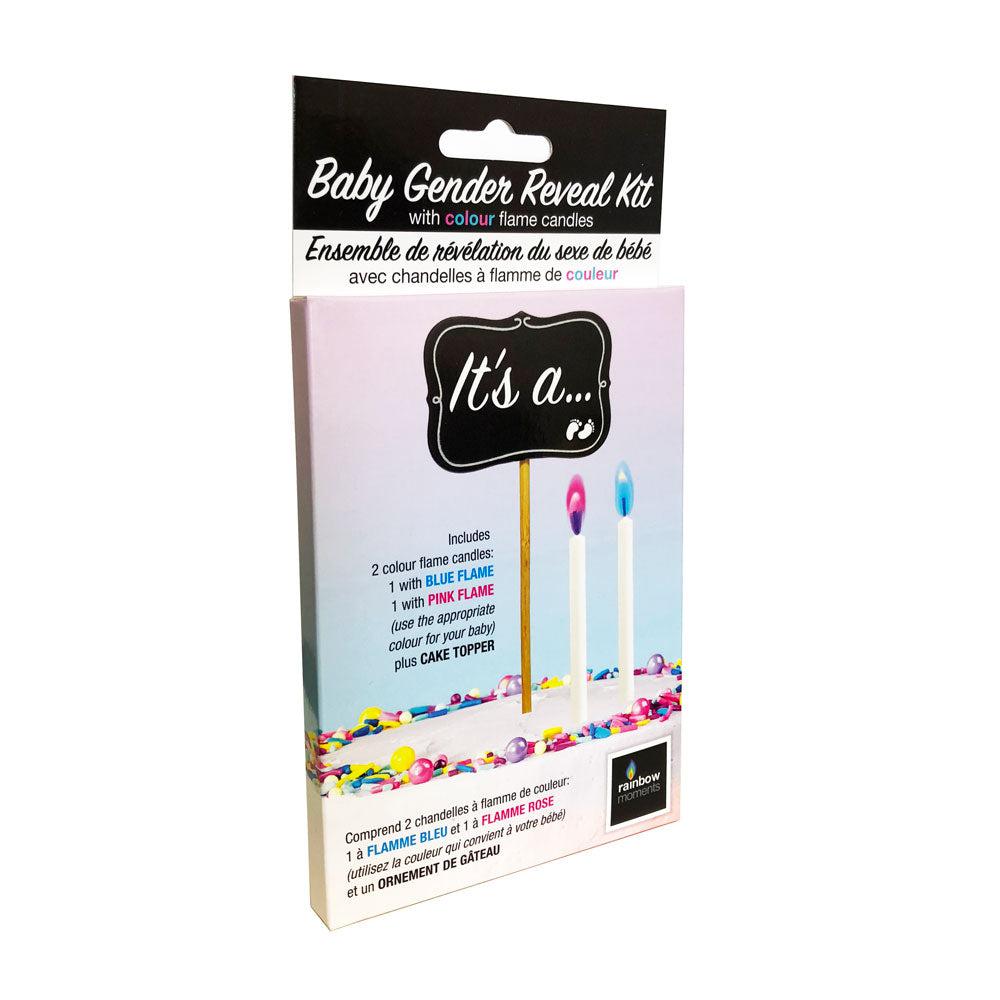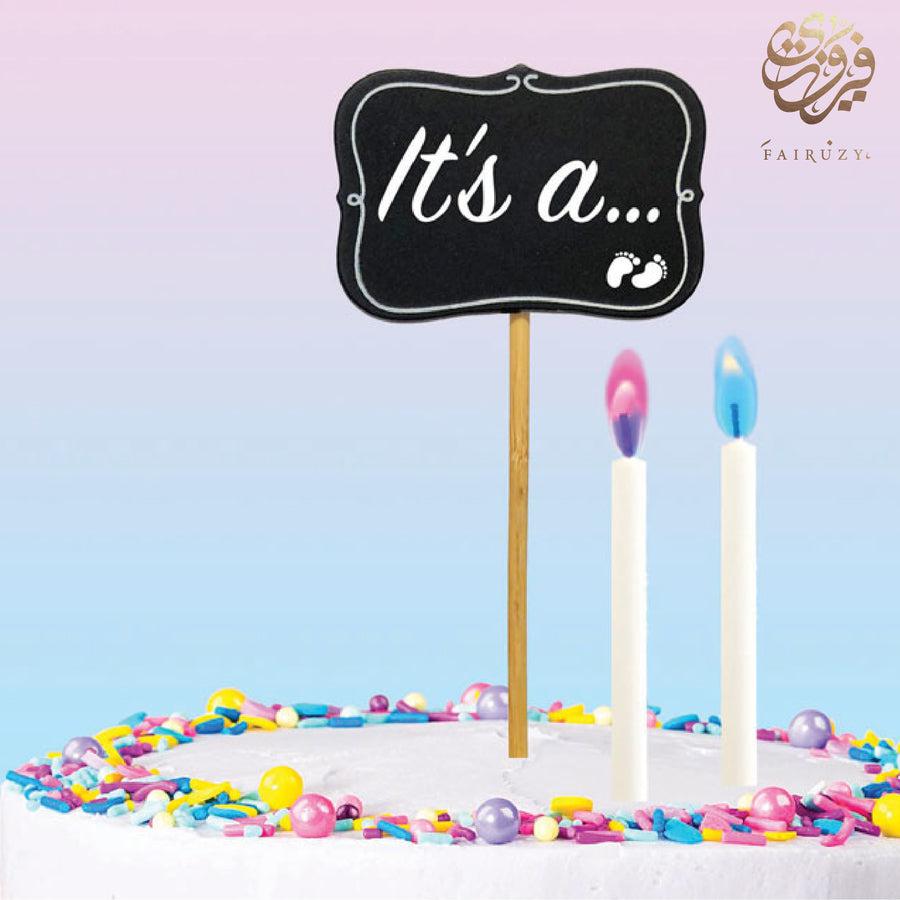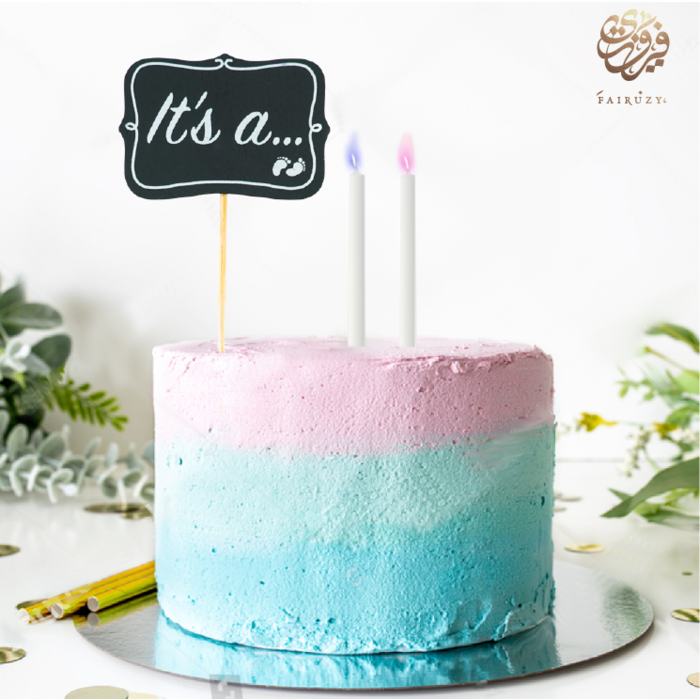 Baby Gender Reveal Cake Topper Kit
Surprise everyone with the gender of your baby by lighting one of these magical white candles and revealing either a pink or blue flame.
The wooden cake topper sets up the surprise with the pre-printed "It's a..." message.
Kit includes: 1 cake topper (3 x 6-3/4 inches) 2 colour flame candles with blue and pink flames.
Candle bodies and wicks are white with no indication of the flame color except for an identifying dot on the bottom of the candle.
Candle size: Jumbo - 5/16 x 3-7/8 inches Burning time 30 min. per candle Note -- for best colored flame effect, burn candles in a dark or dimly lit room and wait several seconds before confirming flame color.