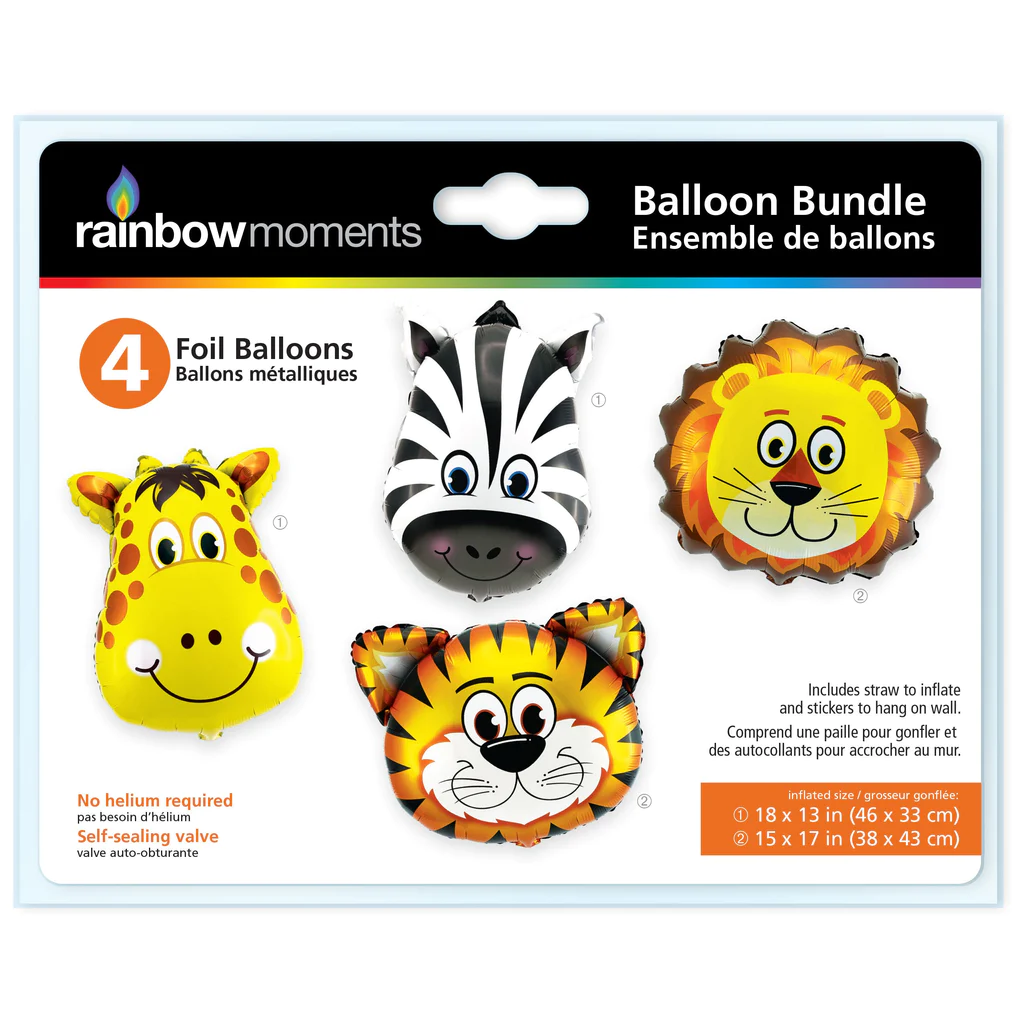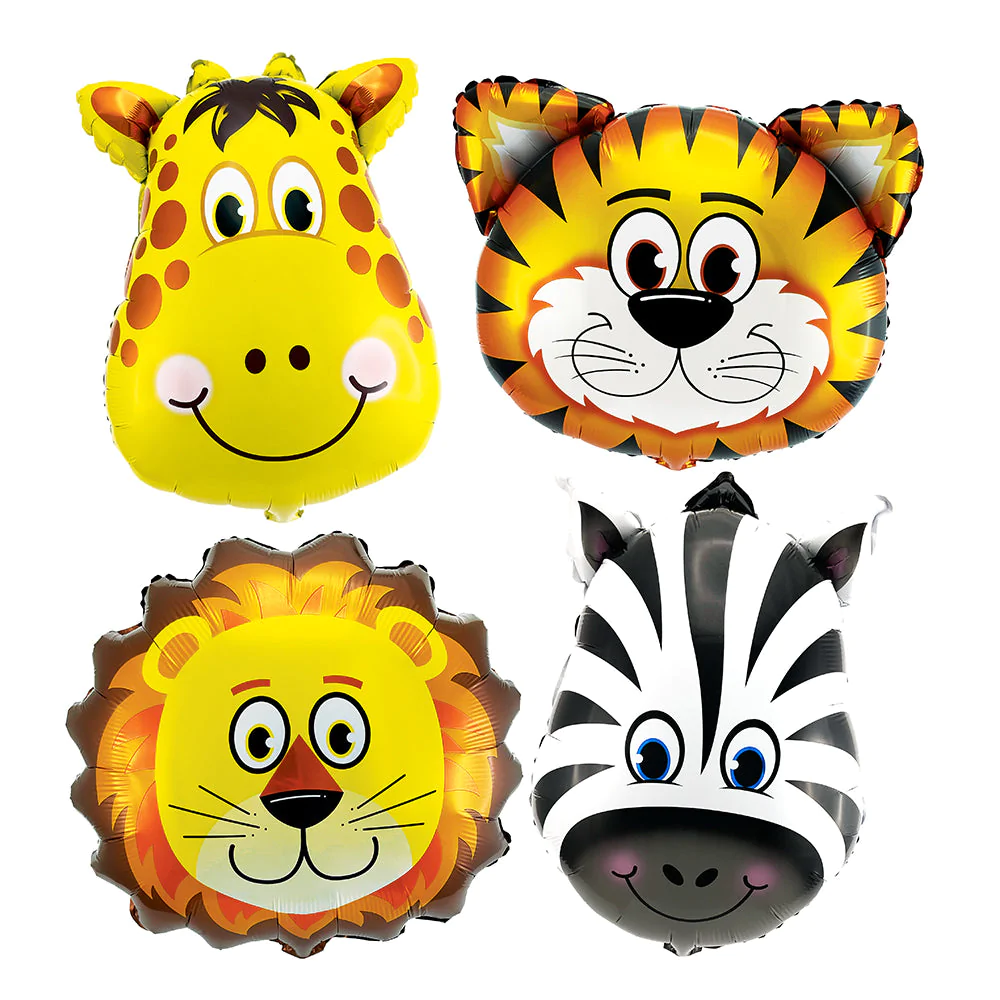 Foil Balloon Set – Animals Theme
TThese foil balloons don't require helium. blow them up using the straw supplied, and stick them to the wall with the glue stickers included, or fill them with helium for floating effect, all are helium rated.
includes 3 balloons.
includes 1 straw to inflate and 12 stickers to adhere to wall.