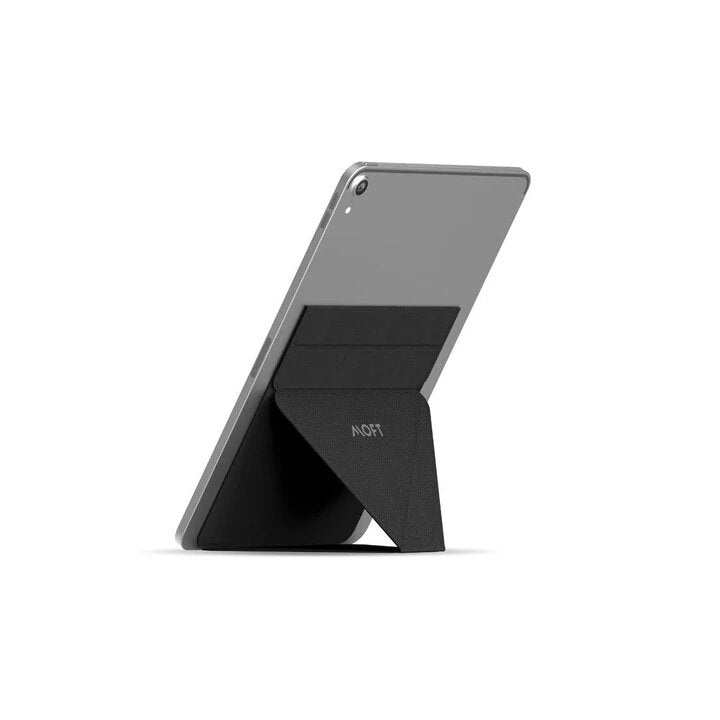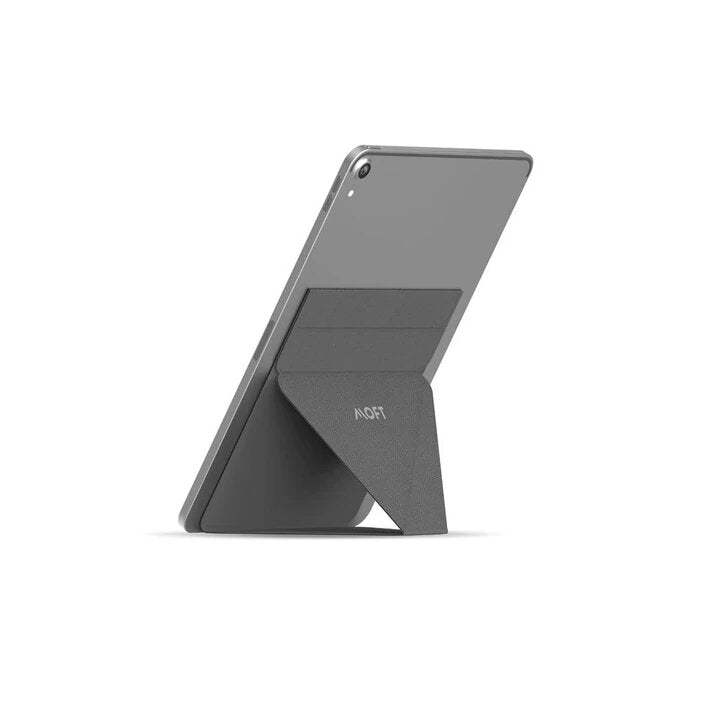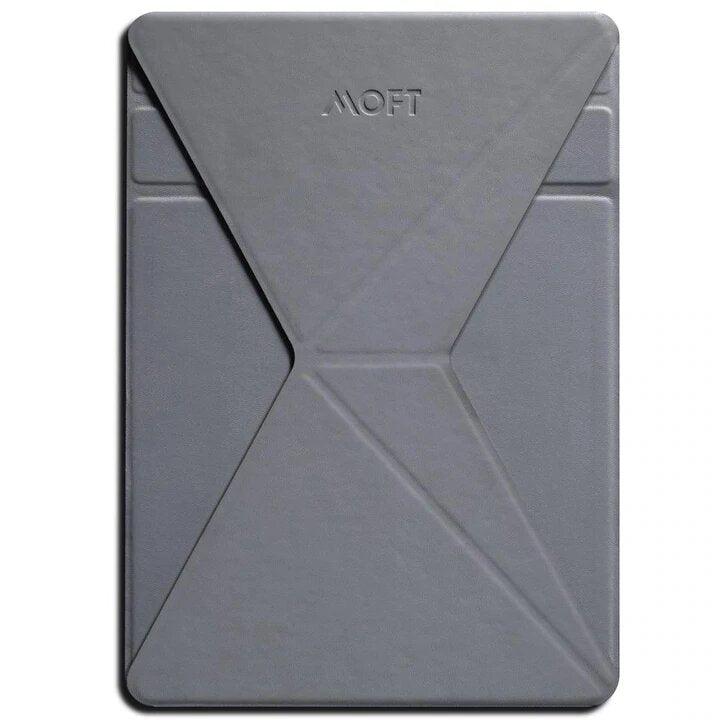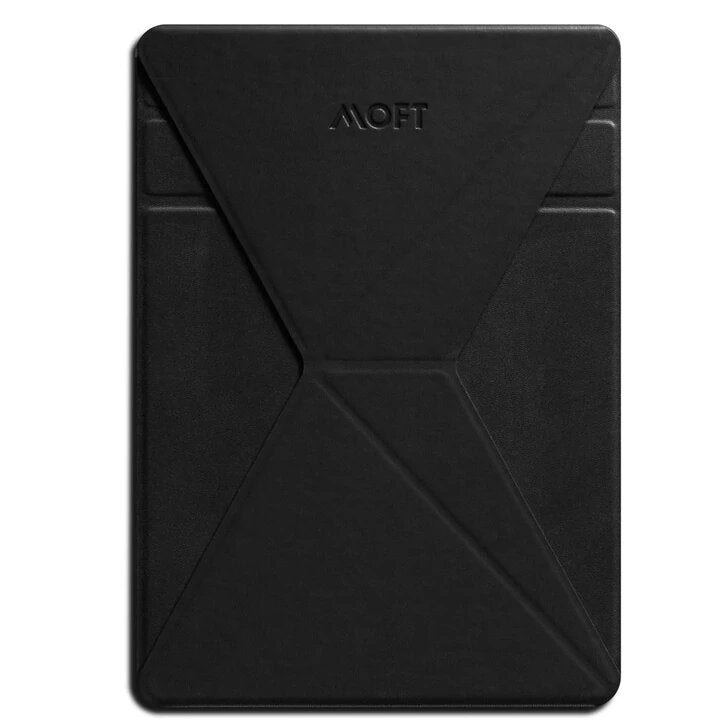 MOFT X Tablet Stand
Strong Adhesive holds on tight when you need it to and comes off
easily when you want it to, without leaving a single mark.6 Angles in 2 Orientations:
• Hands-free reading
• Note-writing
• Movie-watching
• Video calls
• Gaming
• Comfortable at eye level.
• Doubles as a Grip: Holding it with one hand makes it more relaxing to read on the couch and easy to safely carry anywhere.
• Slim as a Card: Unnoticeable when you don't need it

Coupled with the magnetic Apple Pencil Holder, carry it with your pencil on the go effortlessly.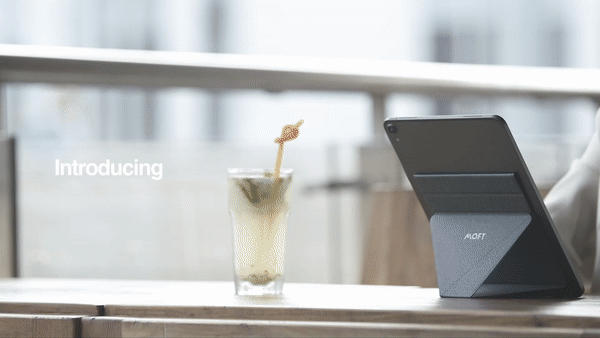 Convenience in a snap
Snap Laptop Phone Holder