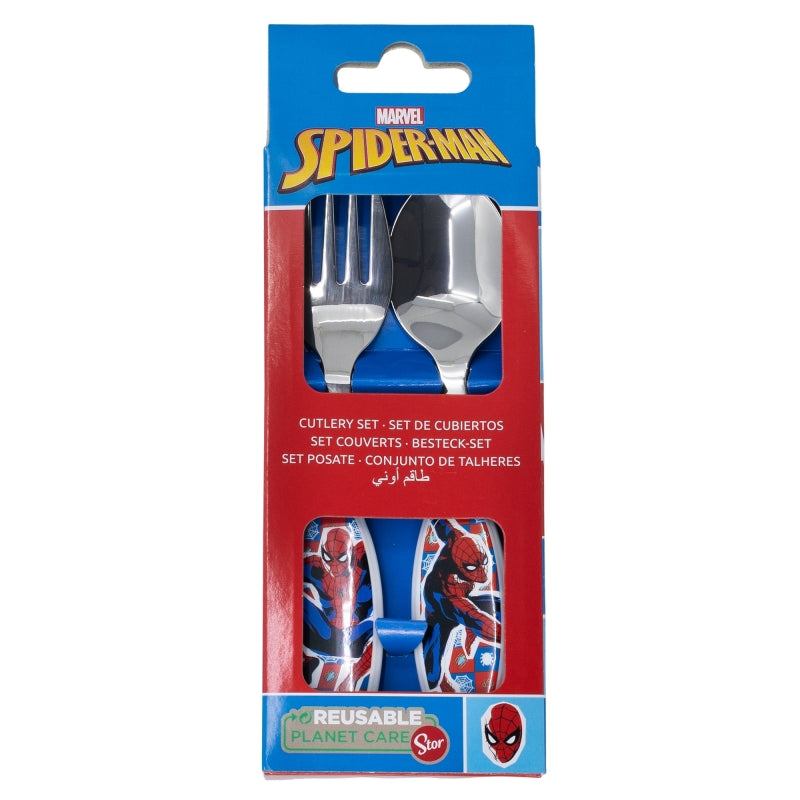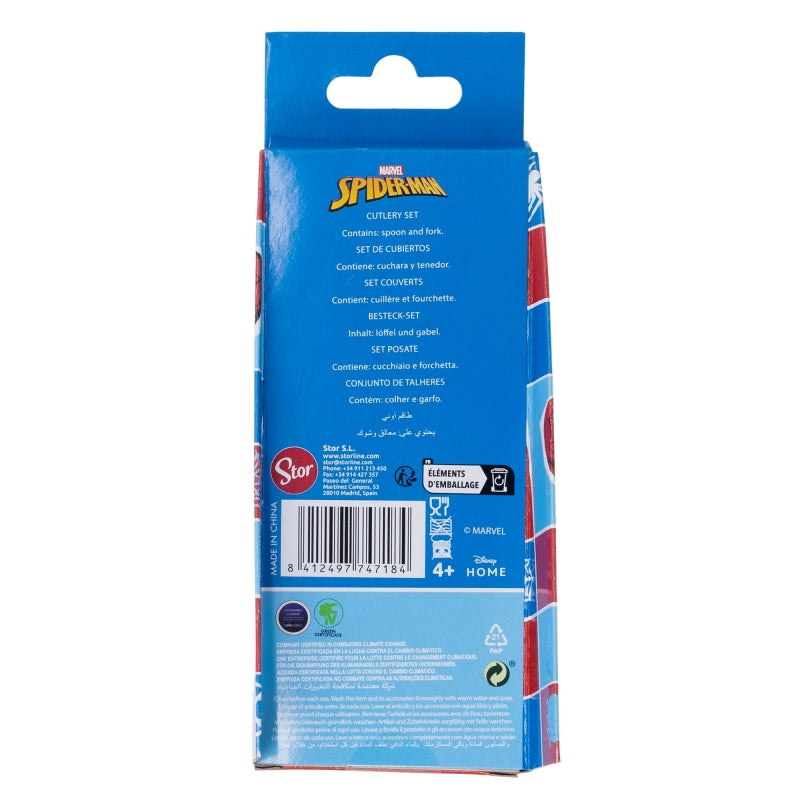 STOR 2 PCS ELLIPTICAL METALLIC CUTLERY SET SPIDERMAN ARACHNID GRID
Set of 2 children's stainless steel cutlery consisting of fork and spoon

Set consisting of a metal spoon and fork so that the little ones in the house learn to use adult cutlery at mealtime in a fun and safe way, thanks to its rounded shape. Its original decoration with designs based on some of the most popular characters in the world of film and television will make children delighted to use them at every meal.
- Composed of spoon and fork
- Decoration on the handle of the cutlery
- BPAP-free

Material STAINLESS STEEL CUTLERY
Height : 23.2 cm.
Width : 1.5 cm.
Depth  : 10.9 cm.
Weight : 50g.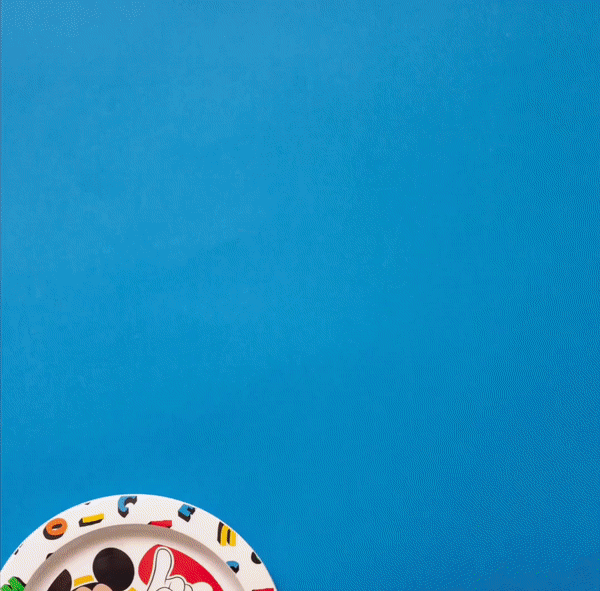 STOR™
Discover our STOR™ collection of stylish and practical essentials for your little ones, including water bottles, lunch boxes, plates, bowls, and more.