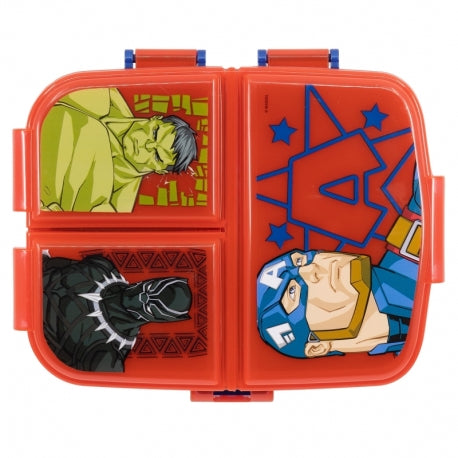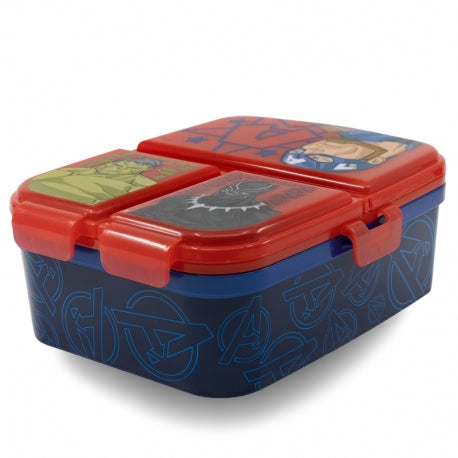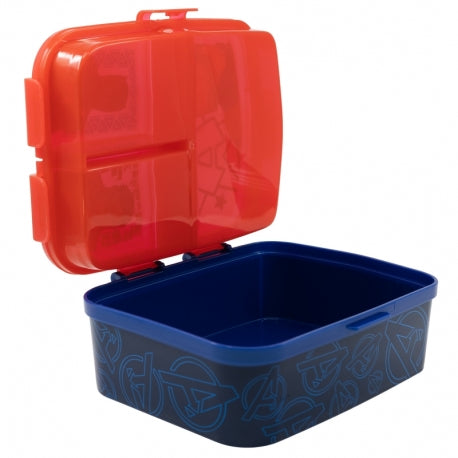 STOR XL MULTI COMPARTMENT RECTANGULAR SANDWICH BOX AVENGERS INVINCIBLE FORCE
XL MULTI COMPARTMENT RECTANGULAR SANDWICH BOX | Stor Brand

Original and practical lunch box with 4 compartments for main course, fruit, snacks or dip, all separate to avoid mixing flavours and smells. Ideal for children to take their lunch to the park, to school or on any outing away from home. Made of sturdy material and with a safety lock. Decorated with attractive designs based on the main characters of their favourite series, children will be happy to take it with them wherever they go.

Features:

- Sturdy material
- Durable material
- 4 compartments
- BPA free
- Official licenses
Material Plastic
Height 6.7 cm.
Width 14.8 cm.
Depth 18.1 cm.
Weight 200 g.